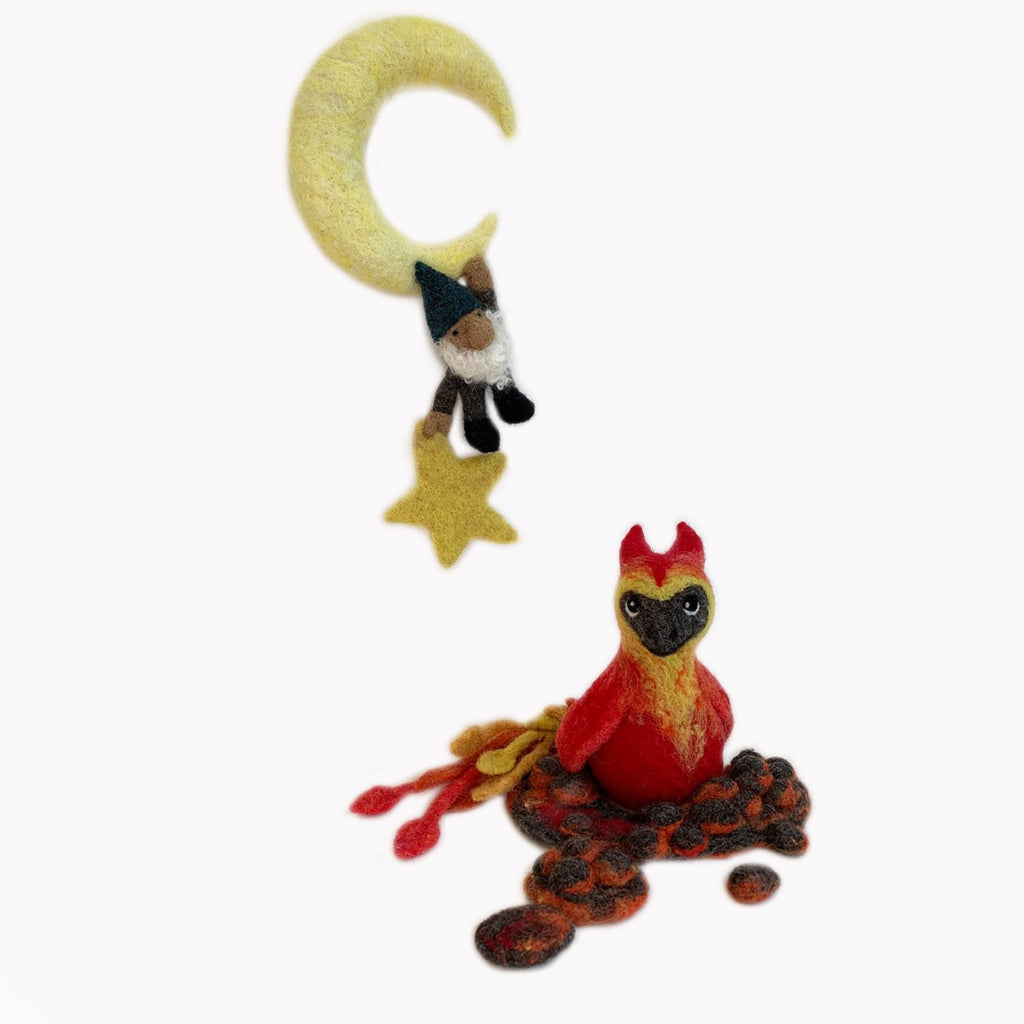 Mystery Kit Club Membership 2021 - Myths and Legends
Join our second annual Mystery Kit Club!
New members will receive their baby phoenix kit and man in the moon kit upon ordering.


Kit 3 ships December 1st! 
This year's club theme is Myths and Legends 
We think you are going to love this years kits! We are so excited about them and are giving you a few few clues below as to what they might be......
Members will receive an exclusive kit each quarter for one year. Members will also receive special bonus kit with their last kit of the year (this year's bonus kit is Loch Ness Monster - joining the mystery club is the only way to get this kit!).  
Kits will ship to you in June, September, December, and March.
Purchase includes 4 needle felting kits and 1 bonus kit (only available to club members)
**Membership price includes shipping**