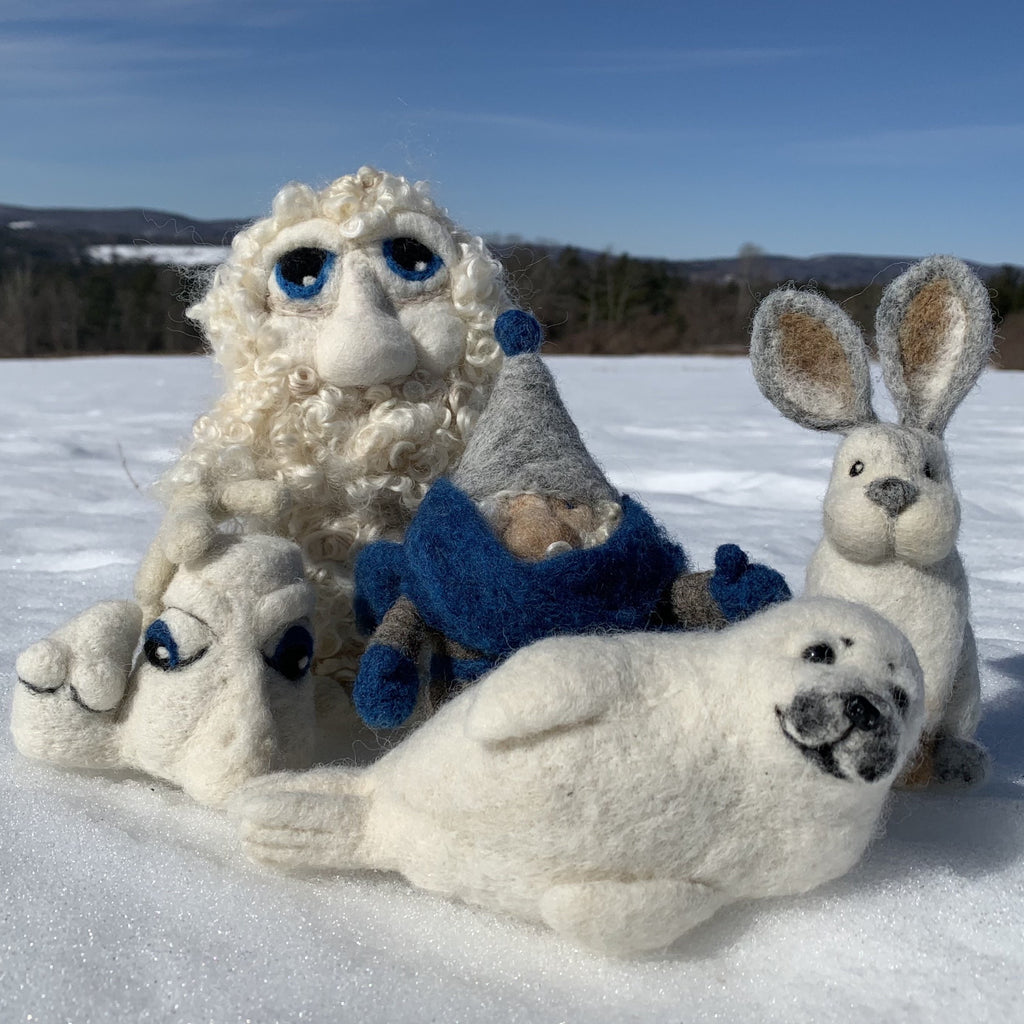 Mystery Kit Club Membership 2020 - The Icy Arctic
Join our Mystery Kit Club!
We have re-opened memberships to our first Mystery Kit Club, from now until November 15. Join now, and we will ship the first 2 kits to you (Harp Seal and Mini Yeti) with the third club kit, shipping December 1st! Now's your chance to get these exclusive kits.
The kits will be based on our "theme of the year".
This year's theme is THE ICY ARCTIC! Our annual theme is a way for us to explore in greater depth our own felting inspirations, and we are so excited to share that process with you! 
Members will receive an exclusive kit each quarter for one year. Members will also receive a large felting pad (with their first kit), a 3 needle felting tool (with their second kit), and a special bonus kit with their last kit of the year.  Kits will ship to you in June, September, December, and March.
  
Purchase includes 4 needle felting kits, 1 bonus kit (only available to club members) a large felting pad, and 3 needle tool!!
Everything you need for a fun year of needle felting! 
 (Membership price includes shipping.)