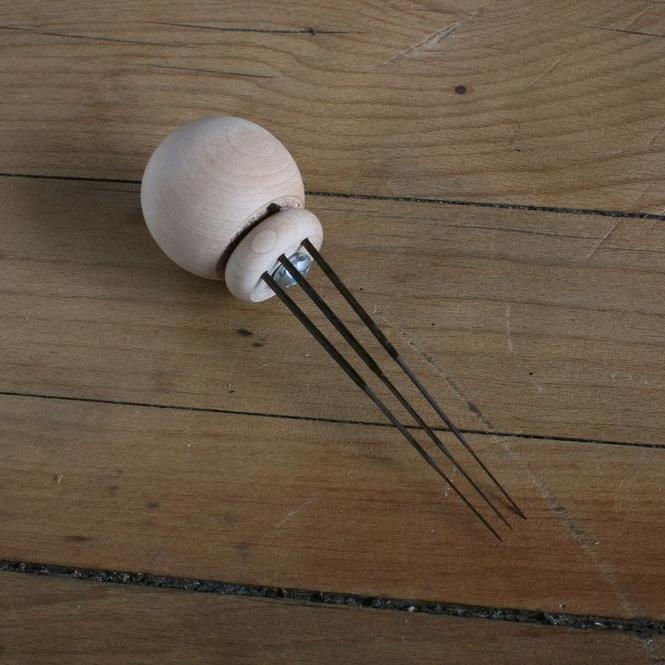 3 Needle Felting Tool
This is our personal favorite in felting tools - the needles sit close enough to still use it on small projects, and let's face it who doesn't need to speed up their project a bit? This wooden tool holds 3 needles and screws together so that needles can be replaced when they break of get dull. 
Comes already loaded with 3 felting needles (38 TRI).
Replacement needle packs: 38 Tri