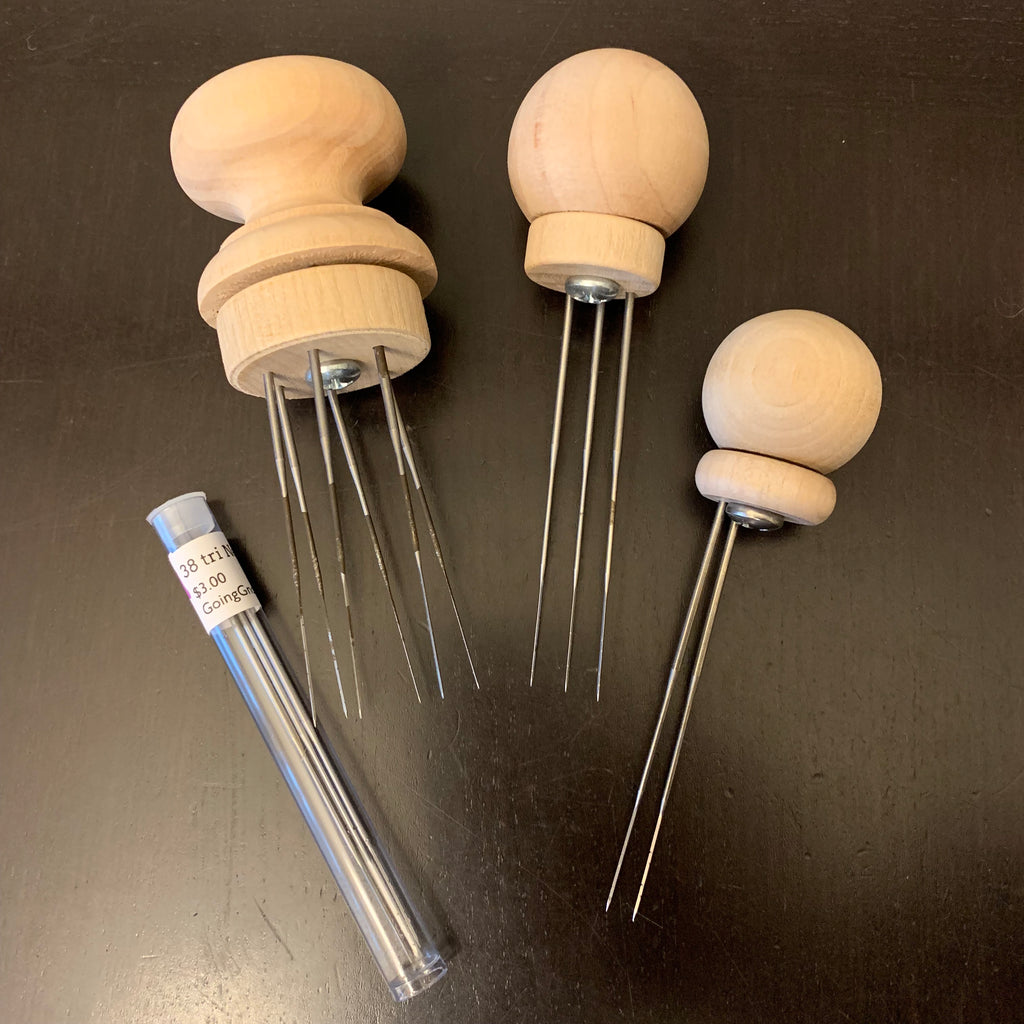 Felting Tool Set
For the serious, or seriously addicted felter, there is nothing like the complete set of felting tools!  These wooden needle tools screw together so that needles can be replaced when they break or become dull.
This set includes:
a 2 needle tool
a 3 needle tool
a 6 needle tool
and a pack of 3 38 Tri - individual needles
Makes a great gift for yourself or the felter in your life.