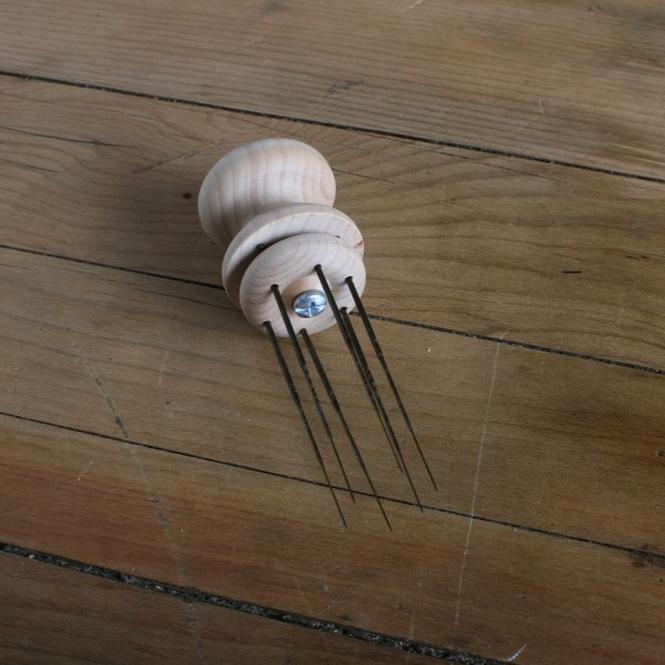 6 Needle Felting Tool
This felting tool packs quite a punch!  talk about fast felting!  Great for covering large areas quickly, but watch out for those fingers.  This wooden tool holds 6 needles and screws together so that needles can be replaced when they break of get dull. 
Comes already loaded with 6 felting needles (40 TRI).
Replacement needle packs: 40 Tri (order 2 for full replacement)